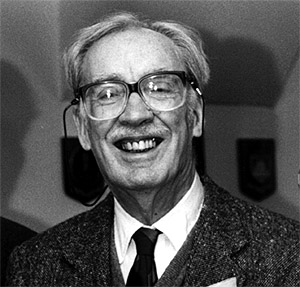 Gordon Cullingham
1915 - 1999
Gordon Cullingham, noted Windsor historian, died at the age of 84 on November 3rd 1999.
Gordon came to Windsor in 1939 and his contribution to Windsor life as Borough Engineer, as historian and active campaigner in his retirement made him a much loved and respected Windsorian. ThamesWeb has made available a story of his life.

His 1947 Windsor Floods article, from the first edition of Windlesora, the magazine of the Windsor Local History Publications Group, of which Gordon was President, is included here. The Floods of 1947.