In these pages we plan to keep all interested parties informed about developments regarding the potential construction of over 100 dwellings on this site.
On our News Page, we itemise the reasons for our concerns plus news as it happens.
ThamesWeb Windsor features a History of the Imperial Service College in ThamesWeb's History area. Clewer Manor has been closely connected with ISC since 1922 when it was used for ISC Junior School, subsequently Haileybury Junior School.
The Clewer Manor Area Planning Action Group have produced a publication to raise funds with regard to the Clewer Manor campaign. The booklet costs £10 and is available from Susan Shearer, Windsor 861506.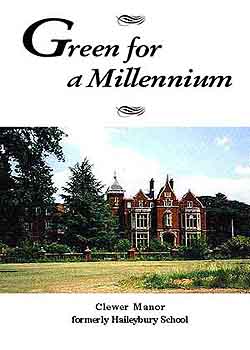 ---


To contact us, email Thamesweb.


---