Windsorian Coaches - Preliminary article
In 2005 we found these photographs for sale so thought it would be fun to include them here. Perhaps you were taken to swimming lessons, school football matches or a pantomime in London in a Windsorian coach. Perhaps it was one of these!
Windsorian Coaches was originally Windsor' local coach hire company and was formed in 1920. In 1995 Windsorian Coaches joined forces with Ashford Luxury Coaches and now operates from Bedfont, near Heathrow. Windsorian Coaches hold two Royal Warrants, one from the Queen and one from the late Queen Mother.
We hope you find these pictures interesting and evocative or warm sunny days and happy trips to new and exciting locations... We hope to add more here about the history of Windsorian Coaches when more information is to hand.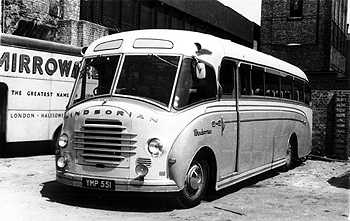 Bedford Duple Vega c. 1951. YMP 551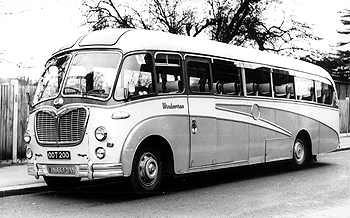 Bedford Duple Vega 'Butterfly grille'. OOT 200
We received the following email in September 2006 from RES in Western Australia.
"What a lovely surprise to come across these pictures of Windsorian Coaches. Lo and behold there was the coach that I used to drive for Windsorian back in 1961-1962, the Bedford Duple (OOT 200). I used to drive day trippers down to Bournemouth, Bognor Regis, Littlehampton and other seaside towns as well as outings to London.
I left Windsorian Coaches way back in March 1962 when I married and emigrated to Perth, Western Australia. I have often wondered over the years what happened to that coach. Is it still on the road or in a transport museum somewhere? Many thanks for bringing back some wonderful memories!
RES, Western Australia"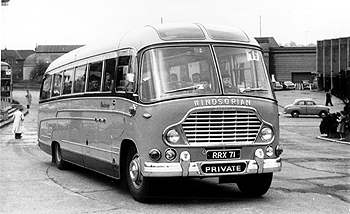 Bedford Duple c. 1960. RRX 71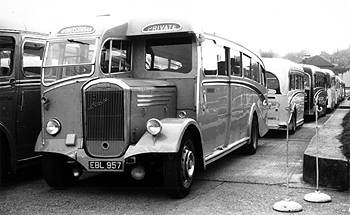 Dennis Lancet c. 1950. EBL 957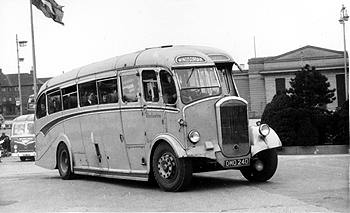 Dennis Lancet c. 1950. DMO 240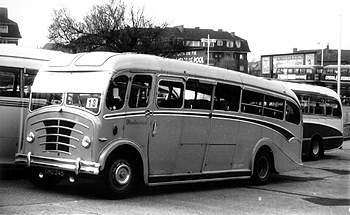 Dennis Lancet c. 1953. DMO 245
---