Windsor Bridge before its rebuilding in 1824 and in Victorian Times

A watercolour of the wooden Windsor Bridge before the construction of the present day bridge in cast iron. Thought to date from 1818-1820 and painted by a pupil at Eton College. The view is from the upstream, Windsor bank.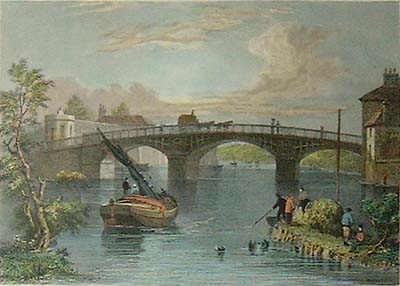 An engraving of Windsor Bridge from the late 1840s published by Tombleson. Engraved by J Carter. The view is from downstream with the Windsor bank to the left and the (now removed) cobbler in the right hand foreground. Note the small toll house, removed in the early 1900s.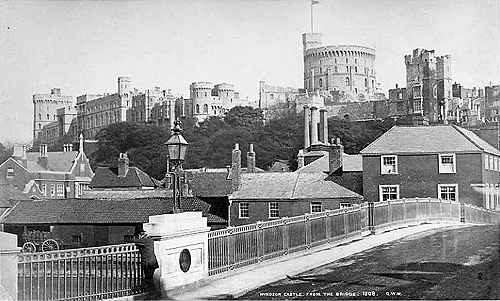 View of Windsor Castle from Windsor Bridge, 1876
The famous photographer, George Washington Wilson, visited Windsor on several occasions and in 1876 he took a series of pictures from Windsor Bridge. These subsequently appeared in his catalogue of 1877. This view was listed as no. 1308.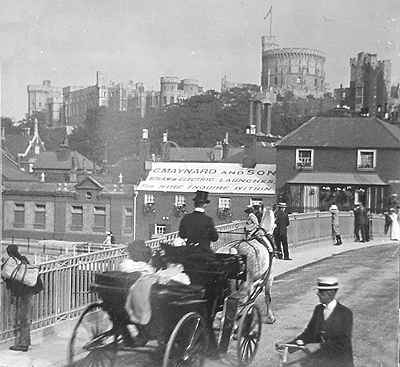 A stereoview image dating from around 1900. Note the new building to the left
and Mr Maynard's extensive roof advert for his steam and electric launch hire service!
The History of Windsor Bridge