Romney Lock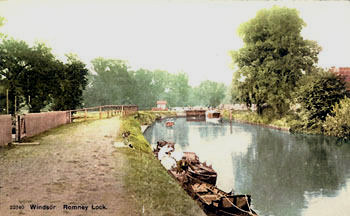 A tinted postcard view of upstream of Romney Lock from the early 1900s although the view may date from the 1880s.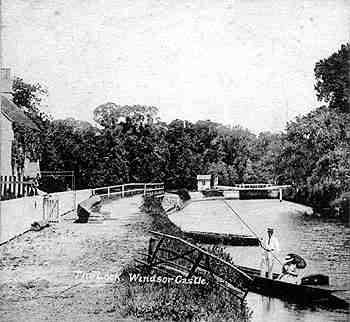 A similar view from a stereoview dating from around 1900 or before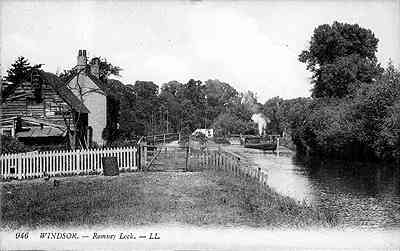 Another view looking towards the lock, this time with all the cottage in view and a rather ramshackle outhouse or barn on the upstream side. By the lock is a steam tug, see detail below. The postcard dates from the very early 1900s but the view could date as far back as the 1870s.
Detail from the above PC of the steam tug by Romney Lock
These rare postcards and stereoviews are for sale in support of The Royal Windsor Web Site.
Please email us here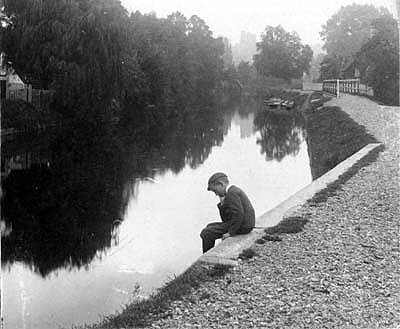 Romney Lock looking upstream with pensive school boy - a steroview from the 1890s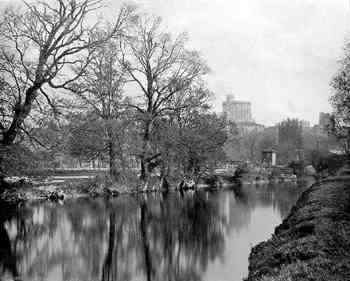 A view from Romney Island towards the Home Park and Castle
believed to be by George Washington Wilson and published in 1894.
To the right is a level crossing accessing Romney Lock and the Castle water works.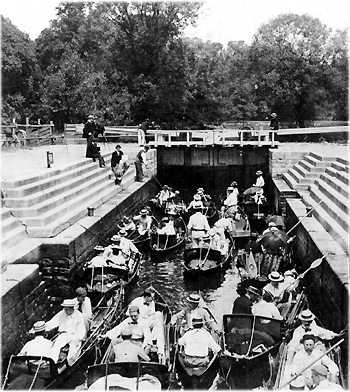 Messing about on the River, 1890s style...
Congestion in Romney Lock
A steroview from the 1890s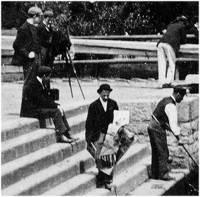 Detail of the above stereoview where a second photographer has set up his tripod to capture the scene.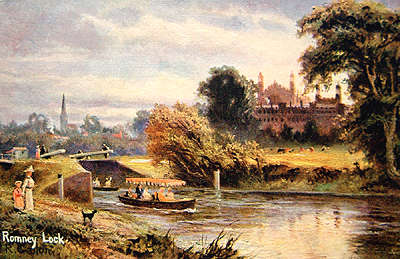 Downstream of Romney Lock by Hildesheimer (No. 5491)
looking towards Eton College and the Chapel. Probably Edwardian.
A delightful launch, possibly electric, leaves the lock and sets off down stream.
---

To contact us, email Thamesweb.


---