Windsor Then and Now
A Pictorial Series of Windsor Views from the past and present
A Shop in Winkfield
A little out of the way for the Windsor Website but having found the postcard, we could not resist!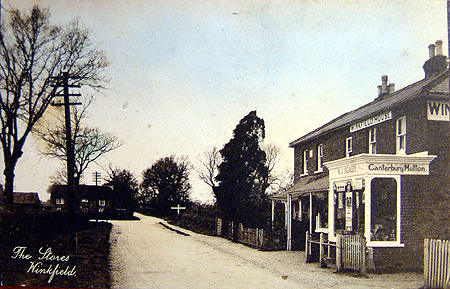 W J Sealey's general stores in Winkfield, Berkshire
offering Canterbury Mutton. The sign above the window reads Winkfield House. The view probably dates from the 1920s.
'Roy' has written to tell us that in the 1950s he recalls that the shop was known as Robinson's and sold just about everything from eggs to lightbulbs.
If anyone knows anymore about the Sealey or Robinson families and their shop, do let us know and we will include it here.

---

To contact us, email Thamesweb.


---