Windsor Then and Now
A Pictorial Series of Windsor Views from the past and present
Updated April 2007
Bier Lane - River Street
also known variously as Bier Lane, Bear Lane, Beer Lane, Bereman Lane and Bereland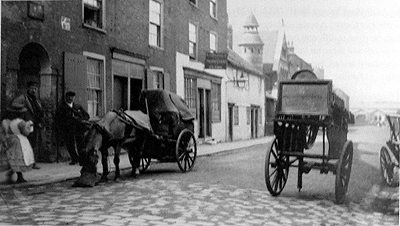 Bier Lane looking towards the river and St Saviour Church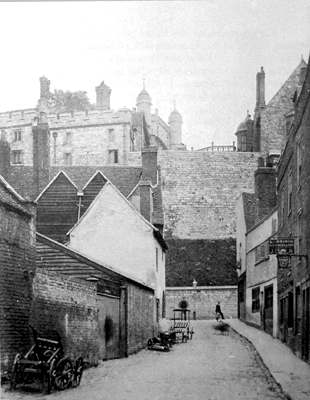 Bier Lane looking towards the castle
© National Monuments Record
With thanks to the National Monuments Record for permission to reproduce the above photograph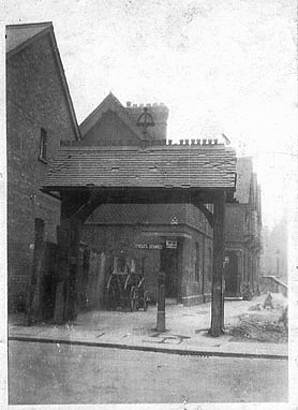 The entrance to St Saviour's Church 1876 - 1920, now relocated at the entrance to the playground in Dedworth.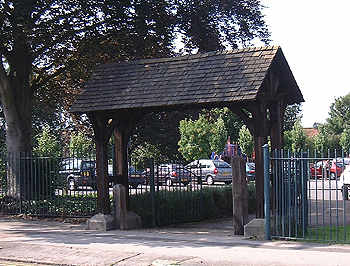 Entrance re-erected at Dedworth Recreation Ground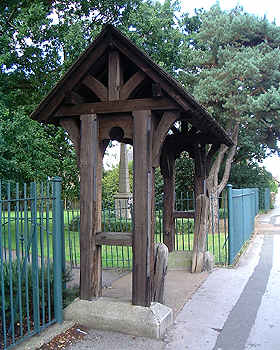 Entrance gateway showing its substantial construction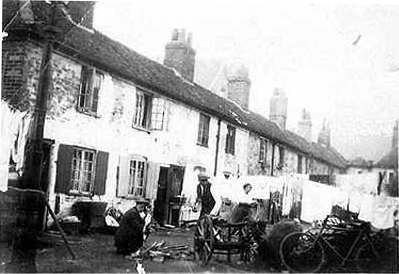 Houses in Red Lion Row, off Bier Lane, demolished in 1926 to make way for River Street Car Park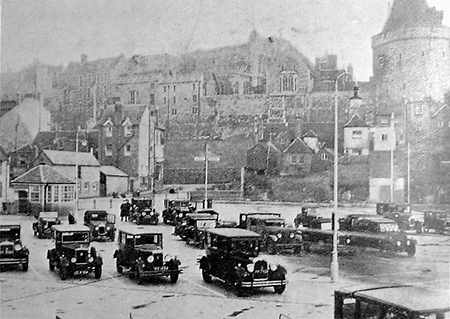 River Street Car Park circa 1930
River Street Car Park was opened in 1928 following the clearance of the site under a slum clearance order. The car park takes around 170 cars and the original cost was £12,250 with the public conveniences constructed on the eastern side. In 1950 four hot baths were installed in the conveniences at a cost of £979.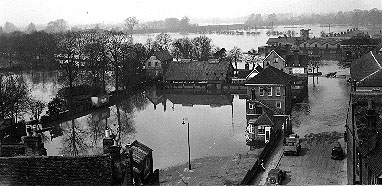 River Street during the floods of 1947
Floods of this severity were common in Victorian times so parts of Bier Lane could have been flooded regularly, especially lower down, nearer the river.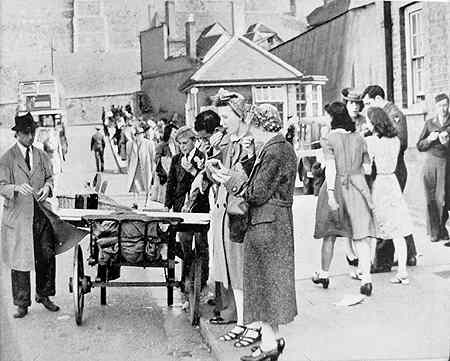 Also River Street, probably around 1945, looking up towards the castle, with tourists enjoying whelks at a street sellers barrow.
---

To contact us, email Thamesweb.


---